Royal Canin Hypoallergenic Dog Food: Foods For Dogs With Sensitivities
Royal Canin Hypoallergenic Dog Food: Foods For Dogs With Sensitivities
Not all dogs will benefit from a veterinarian-based diet like Royal Canin hypoallergenic formulas. But, for dogs who are prone to allergens, or otherwise need a special diet, these foods can be life savers to them and their owners.
Like I do with all dog foods I review, I checked out some customer reviews about the Royal Canin hypoallergenic formulas. For these formulas, I found little to complain about. What got a little confusing was the negative reviews about the Royal Canin brand. Although they aren't sprecific to the hypoallergenic formulas, I have to consider them.
Therefore, I took these into consideration. Reviews, along with my personal research, made my rating a 4 out of 5.
Royal Canin Hypoallergenic Dog Food Ingredients Review
Owners of dogs with food sensitivities who are prone to excessive weight gain prefer the Royal Canin Selected Protein Adult PW Moderate Calorie formula. This formula provides potato and whitefish as its proteins, which typically cause no allergic reactions for most dogs.
Here is the hypoallergenic formula's Guaranteed Analysis:
Crude Protein (min) 22.5%Crude Fat (min) 7.5%Crude Fiber (max) 9.8%Moisture (max) 10%​Omega 3 (min) 0.79%​EPA (min) 0.23%​DHA (min) 0.1%
This particular formula is best for dogs who gain weight quickly and have food sensitivities. It uses whitefish and potato as its two main proteins. For normal diets, the use of potato as the first protein could be concerning, since it has a high risk of contamination from pesticides. For regular diets, you want a real animal meat protein as the main ingredient.
But, for dogs with sensitivities, potato and whitefish is a good combination to provide sufficient protein with lower risk of allergens. And, when sourced from trusted farms, you won't have to worry about pesticide contamination. According to Royal Canin's website, it puts its suppliers through a very strict process to ensure it gets only quality ingredients for your dog.
This hypoallergenic formula is gluten-free and grain-free to pose less risk for allergies to dogs. It also is very high in fiber to aid digestion, further lowering allergen risk. Additionally, you'll find plenty of healthy oils, like fish oil and coconut oil, to provide your dog with essential fatty acids.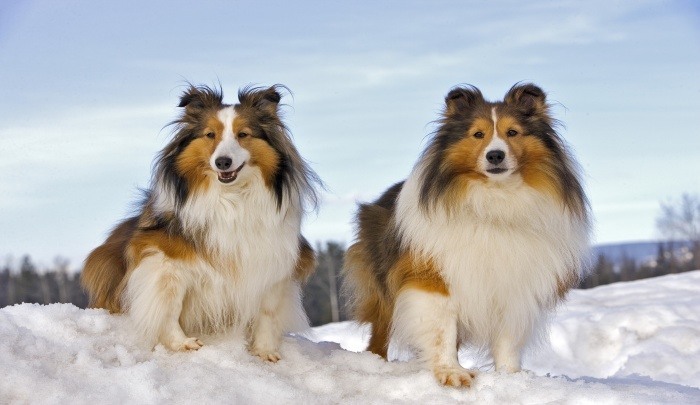 Overall, I see this formula as absolutely being able to meet your dog's dietary needs if he has sensitivities. With a high fiber, moderate calorie content and less risky allergen-causing ingredients, it fits the bill perfectly.
Royal Canin Hypoallergenic Dog Food Recall History
There is no history of a dog food recall for Royal Canin Hypoallergenic dog food in the last two years according to the FDA and Royal Canin reviews.
Final Thoughts
I have plenty of reason to believe that Royal Canin hypoallergenic formulas are safe – and a good option – for dogs with sensitivities. With that being said, these foods are designed for specific digestive problems, so they aren't the perfect solution for every dog.
Therefore, I suggest speaking with your veterinarian about these formulas to decide whether or not they're right for your dog with sensitivities. I believe in Royal Canin as a brand and that it tries to do what's best for dogs. From its ingredient sourcing to its manufacturing process, Royal Canin is heavily involved in each step.
If your dog is suffering from sensitivities, checking out these formulas is worth your time. The science-based formulas can get your allergy-prone dog back on track to begin enjoying his meals, and life, again.